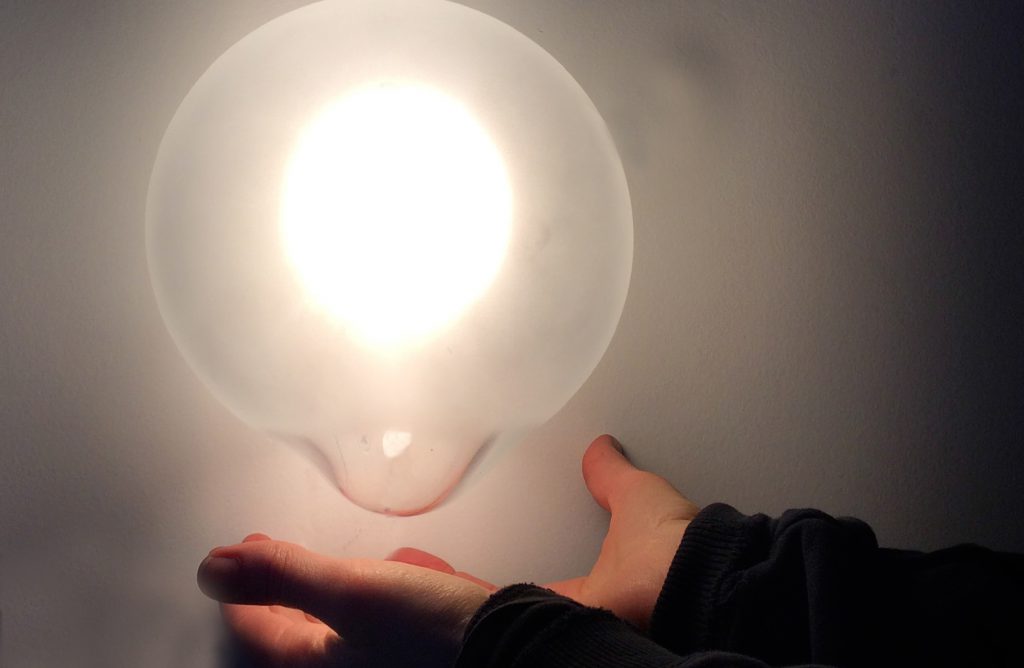 Form follows light
A wall mounted glass luminaire with functional,
directed light downwards and a glowing halo of
diffused light.
This wall mounted glass luminaire has a drop shape that comes from the fluidness of the hot glass and the desired downlight qualities of the luminaire, to give the light a sense of gravity.
It can give functional light levels for semi-public areas like corridors.
Material: Blown glass, sand-blasted on the upper part, clear on the lower " drop" part
Wall attachment: aluminium
Dimensions: W: 20 cm, D: 10 cm
Light source: LED, Xicato XSM, 73 lm/W, 2700 K 17.8 W, 1300 lm
Made by: Irina Linqvist & Emma Kruuse , Architectural Lighting Design KTH 2014